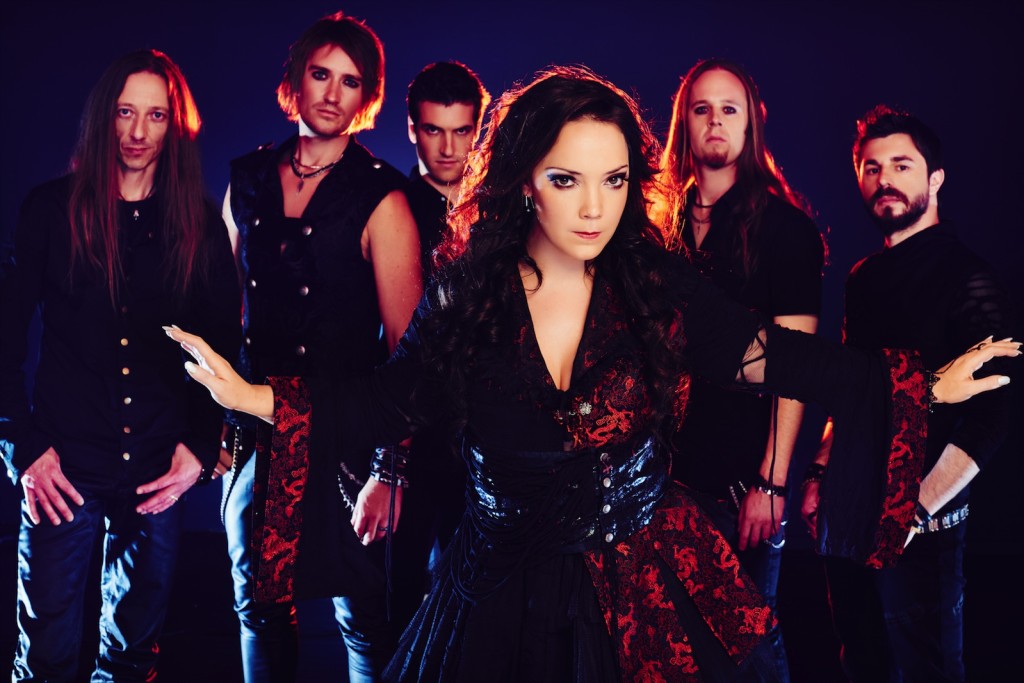 L to R (Robb Inglis, David Van Pelt, Luke Wenczel, Jennifer Borg, Karl Szulik & Jason Meracis)
Member Profiles:
Jennifer Borg – Vocals
Karl Szulik – Lead & Rhythm Guitars
Robb Inglis – Rhythm & Lead Guitars
David Van Pelt – Keyboards
Jason Meracis – Bass
Luke Wenczel – Drums
Female fronted metal has never sounded like this before. Divine Ascension's blend of thick, driving rhythms, atmospheric layers, intricate solos and powerful, emotive vocals has already gathered many new listeners and supporters from all corners of the globe.
Divine Ascension take the genre of female fronted metal to a whole new level. The band continue to surprise metal fans the world over with its iconic breed of melodic/progressive metal. A definite force to be reckoned with in the global metal scene, Divine Ascension hail from Melbourne, Australia and are led by the enigmatic Jennifer Borg – a voice once heard, not easily forgotten. DA recently released their second album Liberator on November 21, 2014 to high acclaim from critics and fans alike. Liberator has broadened the scope and attention that began with DA's dynamic debut As The Truth Appears (2011).
Their debut album's successes were many, bringing in rave reviews and allowing the band to play alongside symphonic power metal masters Kamelot during their first ever Australian tour in 2013. The release of Liberator has seen Divine Ascension's reach grow further. DA are embarking on their own national headlining tour of Australian this April and May and are the main support for German power metal masters, Blind Guardian, on their entire Beyond The Red Mirror Australian Tour 2015.
Soon metal fans will be split into two groups, those who have heard Divine Ascension and those who are about to.