divineAdmin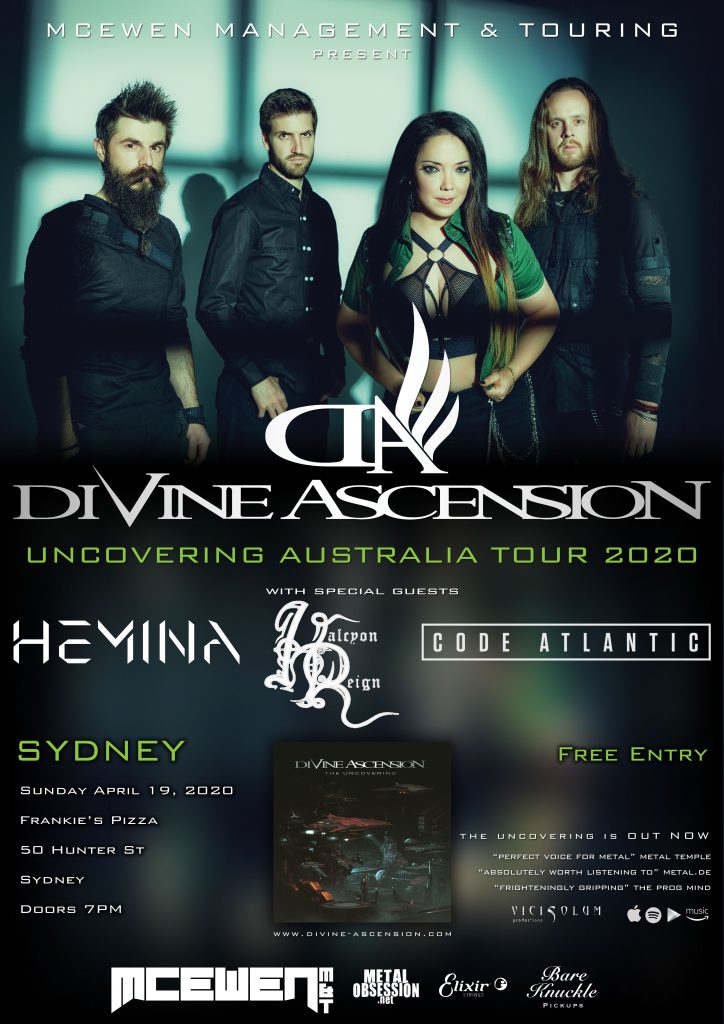 Divine Ascension are happy to reveal that Hemina, Halcyon Reign and Code Atlantic will join them on stage as special guests on April 19, 2020 at Frankie's Pizza By The Slice.

This is the fourth show of the bands 'Uncovering Australia' Tour that just begun over the weekend in Adelaide at the Churches of Steel IV Festival.
The show has FREE ENTRY.
Join the Facebook Event page HERE.